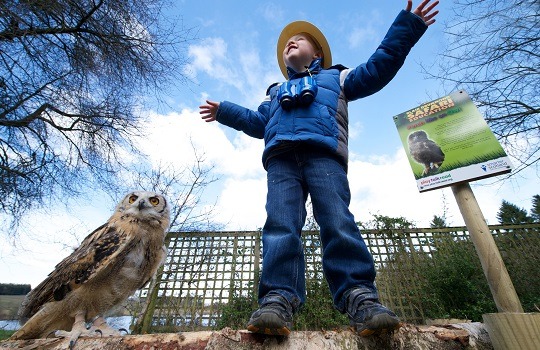 Looking to truly inspire your class?
The perfect location for a school trip
We offer one of the most exciting learning environments for children of all ages at just £8.70 per pupil.
With structured presentations, activities and talks, over 300 animals, and acres of adventure play, a visit to Blair Drummond Safari Park allows children to learn about the animal kingdom, conservation and the outdoors, all whilst having fun.
Booking for 2021?
We have paused school visits until further notice, as per Government restrictions.  If you'd like to discuss a possible future visit, please complete the enquiry form above and we'll get back to as soon as we can.
Perhaps a virtual visit to the park is in order?
We have collated some of our awesome collateral, videos, animal talks and fact sheets for your online and classroom learning experience.
Important paperwork to help you plan your visit